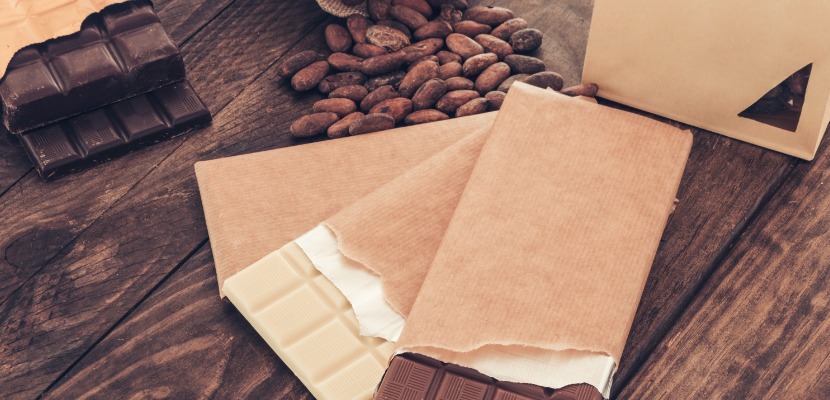 The benefits of environmentally friendly packaging
We are in an era in which we have deepened most strongly at a level of ecological awareness. This is positive because it allows us to reduce the negative impact of many industries on the environment.
In fact, even fashion has been reached by this level of awareness and currently takes more force the so-called slow fashion.
In the context of packaging, efforts are also being made to promote a more eco-friendly style.
Best of all, eco-friendly packaging will not reduce the level of quality and the positive effect of your packaging, labels and other elements on the market, but will rather give you a better positioning.
There are many consumers who are including the ecological impact of brands in the purchase criteria, this means that if you enter this dimension of environmentally friendly packaging, you will be increasing the chances of attracting more potential customers to your brand.
Here are some tips on how to achieve environmentally friendly packaging:
Think of fewer materials and process optimization
Ecological packaging must take into account that the use of renewable materials is useless if a large quantity is also required to carry out manufacturing.
You must bear in mind that in order for your brand to be considered ecological, and for your potential clients to recognize it as such, which will allow you to provide additional value that will result in a fundamental factor in continuing to attract clients to your brand, you must optimize the manufacturing process of your packaging, tapes, boxes, labels and more.
Therefore, you need to think about:
Renewable materials
Reduction of quantity of materials
Shorter transport distance
Storage conditions
In this sense, you should consider the point of the shortest possible distance, since it is useless to have ecological materials if they require transportation over long distances since you will be contributing to the use of fuel in quantities and ambient pollution.
Paper and cardboard: the kings of Sustainable Packaging
The materials with the best conditions for sustainable packaging are paper and cardboard, and they are also practical and profitable assets for your brand when it comes to packaging, storing and presenting your products to your end customers.
The reason why these materials carry the banner for sustainable packaging is because they are:
Biodegradable
Renewable
Recyclable
The cardboard is able to provide strength and flexibility to a package for all types of product, likewise is characterized by being durable and give good protection to the elements it may contain.
It is also special for various creative possibilities outdoors, such as stamping and printing graphics.
Your brand can have the best design in packaging, worked on cardboard or paper, and have a high level of versatility, also helping you to save costs.
It is important that as a brand you begin to lean towards sustainable packaging because according to the ministerial agreement promoted from the Ministry of Environment in Ecuador in which it was agreed to issue the procedure of integrated management in sustainable consumption and production at the national level was established that will promote and expand the production of organic products, under the respect of environmental protection standards, land use and food sovereignty.
In addition, according to the results of a report by the consulting firm Nielsen, published in 2008 and reviewed by Líderes magazine in Ecuador, packaging plays an important role for brands with little support in advertising.
The report states that packaging increases purchase and brand loyalty. In the same vein Mead West Vaco (MWV), a firm that specializes in the subject of packaging has indicated that 64% of buyers have tried a product, because it has felt attraction due to packaging.
All of the above suggests that you need to reconsider the concept and materials of the packaging with which you present your products.
Definitely forget about the plastic
If you want to enter the dimension of ecological packaging, then forget about plastic. Most plastic packaging and products end up in the oceans, and it is estimated that by 2050, if the use of plastic is not reduced, there will be more plastic waste than fish in the ocean.
In the world only 30% of plastic is recycled, so it is undoubtedly necessary to opt for an alternative in the manufacture of containers, boxes, packaging and all kinds of elements with which we deliver the products of our brand.
The use of plastic will continue to increase problems in the environment, it is time to make a commitment, and this means having awareness and adopt a more sustainable practice.
As we have said in the previous section, it is convenient to use paper and cardboard, however, for this another important element comes into play for the manufacture of packaging: the design and packaging companies.
You need to find a Packaging company able to offer you alternatives
While the choice of materials is important, so is the origin: design.
To enjoy the benefits of sustainable or environmentally friendly packaging, and thus contribute a grain of sand in the fight against the negative impact on nature, you must have a company that can also provide eco-design.
The problem with the choice of materials is born in the design of the package, so you should look for a company that can facilitate designs that can be materialized using recyclable, renewable and biodegradable elements.
Not all packaging companies are qualified for this, the truth is that many work with a conventional style so they can not provide you with ecological solutions.
Others do have staff who specialise in eco-design, sustainable elements, and can customise your brand image and everything related to the delivery of your products so that they can be made ecologically.
What we mean is that it is essential that the concept of the brand is ecological so that it can generate the materialization of its identity at a good ecological and sustainable level.
A design whose prints, for example, can be made with vegetable ink, because it is suitable for it, will be completely sustainable, renewable and ecological.
Conclusions
Now that you know the basics of sustainable and environmentally friendly packaging, we invite you to explore your options.
At Firstrein we have trained experts in the area of packaging design, capable of offering you the most ideal concept so that you can provide a sustainable sensation and image.
Contact us and we will gladly agree to present a proposal tailored to your brand.